Confusing Wigs
When formal portraits were made at studios the photographer provided fancy clothing. And wigs and jewelry were provided for the ladies.
The first photo is of Dolly Bagby, wife of Laymond Steppe, brother of my grandfather Cleveland Steppe. The second photo is, I believe, of Grandmother Kate Bailey, wife of my grandfather Cleveland Steppe.
The photos could have been taken at the same sitting. They both wear similar or the same blouse and wear the same pin at the neck and watch at the shoulder. And they both appear to be wearing wigs. I think the wigs have caused various family members to say it is not Grandmother Kate.

NANCY STEPPE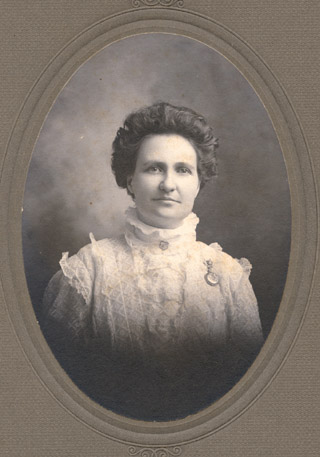 JANICE BAILEY DRISKILL