Items From My Great Grandparents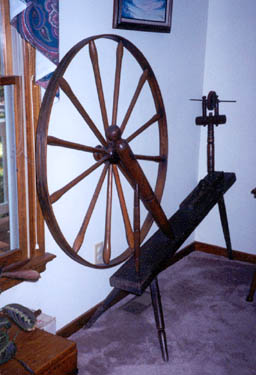 This spinning wheel was owned by Great Grandmother Cath Waller.

This is the rifle that Great Grandfather Ben Waller carried while in the war.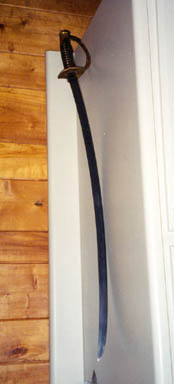 This is the sword that Ben carried in the war. Ben was in the Cavalry. There is a pistol but I don't have a picture yet.
If you visit the Appomattox surrender grounds you learn that the Confederate soldiers stacked their arms at the surrender ceremony. This was the infantry, trapped and forced to surrender. The cavalry was not trapped at Appomattox. They were discharged at Lynchburg the next day and carried their arms home with them.