ANOTHER DISASTER page 2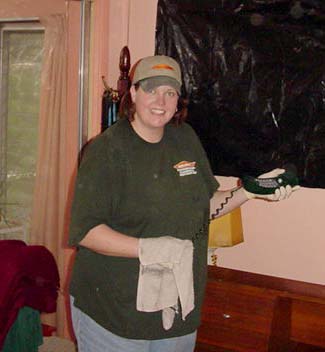 April cleaned the telephones and answering machine.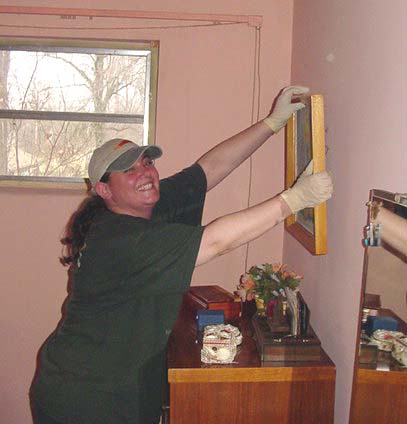 Jenni is working in our bedroom.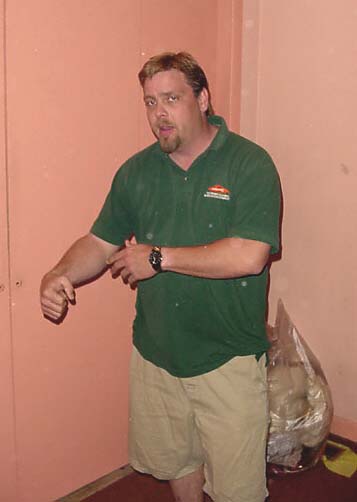 Kevin is what we used to call the "chief cook and bottle washer". He negotiates with us and the insurance company and seems to be in charge of the whole cleaning operation.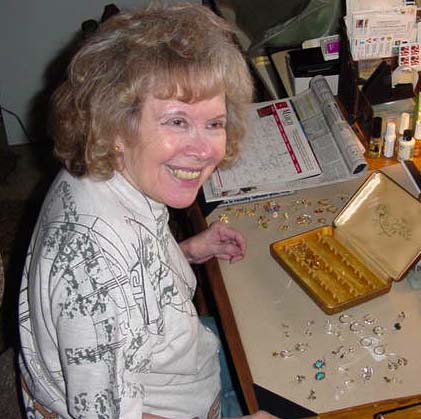 Margaret is organizing her ear ring box. One of the cleaners accidentally turned it upside down.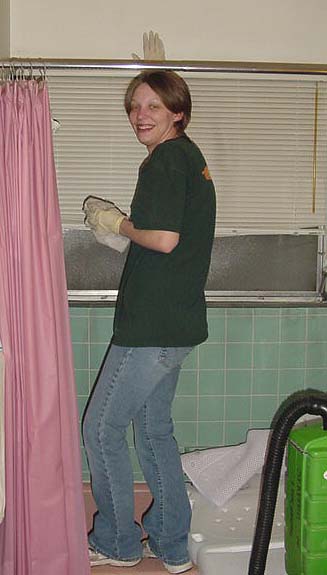 Shannon is standing on the bathtub rim to clean the walls.