MODELS BUILT WITH THE NO 4 SET
The No 4 set had a motor from the beginning in 1913 of the 'original' Erector. When the 'New Erector' was introduced in 1924 the No 4 set continued, with a motor. In 1935 the No 4 set became the No 4 1/2, still with a motor; but the No 4 set continued to be sold as a Sears set until 1947. These model are built with the remains of a 1938 Sears set.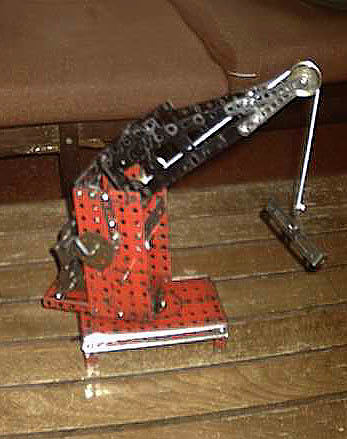 This cute little dock crane has three actions. The motor raises and lowers the hook, the crank controls the boom, and the body rotates by hand.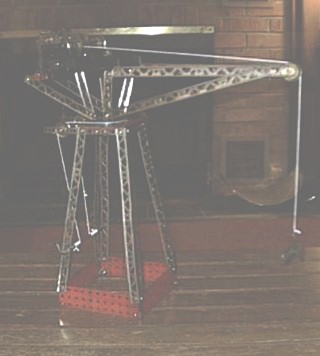 This ship crane has two actions. The hook is controlled by the motor and the rotation of the boom is done with the crank.