My Cars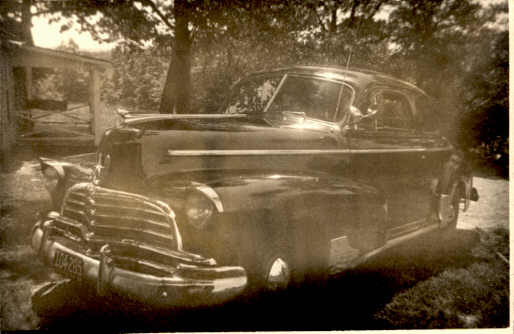 My first car was this dark blue 1946 Chevrolet two door, loaded with chrome. I paid the small loan company $50 a month for six months; the interest rate was about 50%. A previous owner had added the fancy headlight hoods and a control panel to the dashboard.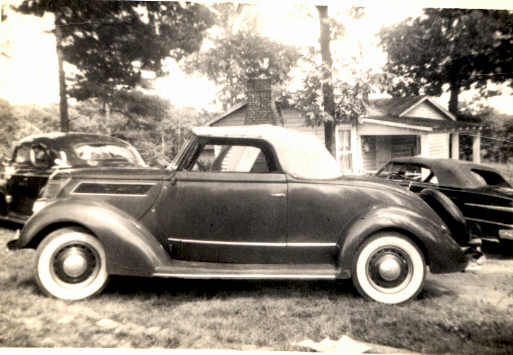 My Second car was this red 1937 Ford Convertible. I paid $95 cash for it. Jack Dudley, the owner of our community gas station loaned me money to buy the car on a Sunday afternoon, as I remember it. Very soon after purchase I added a two carburetor manifold. It originally had mechanical brakes but a previous owner had converted to hydraulic brakes. There was a rumble seat instead of a trunk. I had to have the top replaced. I fashioned a new wood top bow since there was no where to purchase one at the time. The new top was black.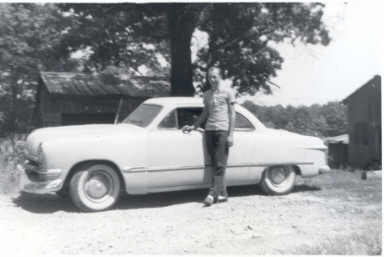 My last car before going into the service was this light green 1949 or 1950 Ford two door. I bought other cars during these years but they were mostly for parts and never driven.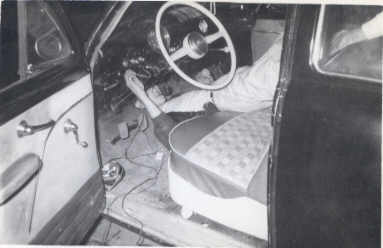 We spent a lot of time working on our cars. We did about everything from rebuilding motors to customizing the dash board. This is Ted Robertson working under the dash of what looks like one of my cars.