AT NAGS HEAD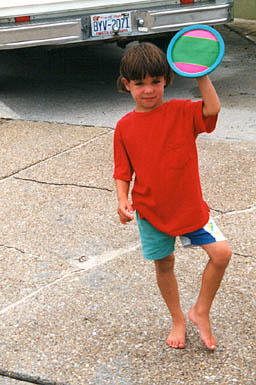 Each year we hope to see the same friends. We saw Andre for about three years running each August.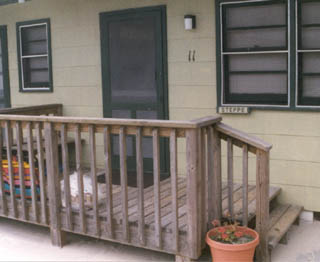 This is the Steppe cottage at Ocean Side Court.
Where we get a quick lunch to take back to the cottage.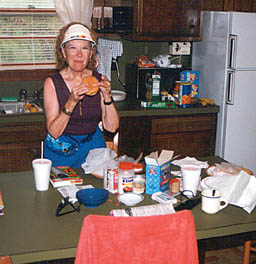 Margaret enjoying a Dune Burger, fried onion rings, and a big cup of pink lemonade.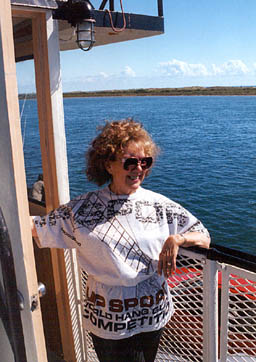 On the ferry to Okracoke.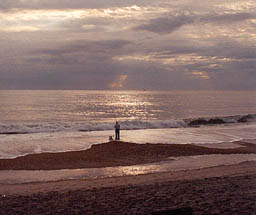 A fisherman in the surf at sunrise.