AT NAGS HEAD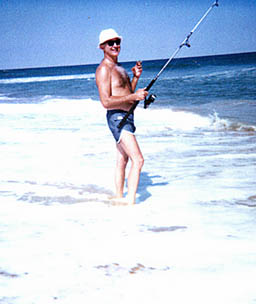 Me in the surf with the ever-present glass in my left hand.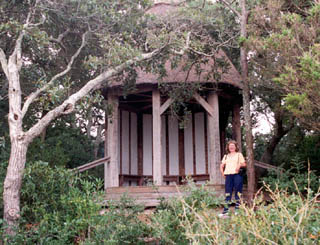 Margaret at the Elizabethan Gardens on Roanoke Island.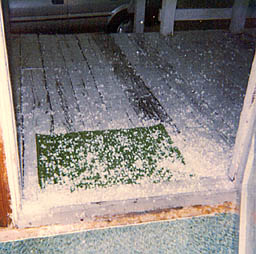 A sudden summer storm left our porch at Blue Waters covered with hail.
Joe is the handyman at Ocean Side Court. He is about 70 years old and lives there permanently, in cottage 13.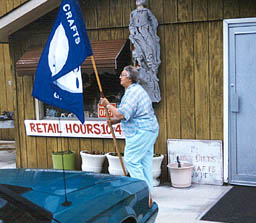 Lucretia Stetson opens up her shop at Wanchese on Roanoke Island. She is over 80 and has been keeping shop for about 70 years. She lives next door and had rather sit in the shop than at home alone.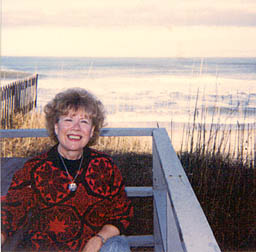 Margaret on our cottage porch at Blue Waters. These once family oriented cottages have recently been replaced with a condominium. The old plan of family vacations in beach cottages is fast disappearing from the Nags Head seashore.