WELCOME TO OUR HOME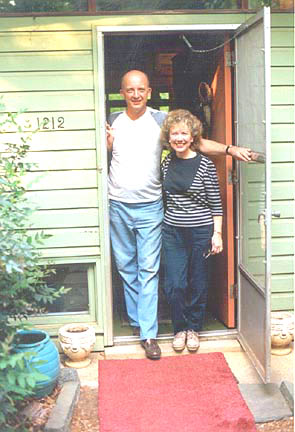 This is a portrait of our home at 1600 Timberlake Drive. Prior to 911 numbering it was 1212, and it has been repainted. The inside views are all new, taken after cleaning up the furnace puff back. The outside views are from the past 17 years.
SHELL ROOM I store my seashell collection here. The shell room occupies half of the converted porch. The TV room is the other half.
TV ROOM We usually watch TV in this room. We have another TV in our den and watch it sometimes.
LIVING ROOM Our home is a true split level. The main entry level contains the main living areas: living room, dining room, kitchen, TV room, pool room, etc. The upper split contains three bedrooms, one of which we use as our office, and two baths. The lower split contains the den, laundry room, a bedroom, a lavatory, and a shower.
DINING ROOM The living room and dining room are on the main level. The kitchen and TV/Shell Room connect to both.
BOMB SHELTER This room below the kitchen is now used as a store room and contains the hot water heater.
FURNACE ROOM This room is below the main porch on the main living level.