STORE ROOM
The store room opens from the back of the pool room. We store children's toys, antiques, beach stuff, screens, and much other stuff in this room.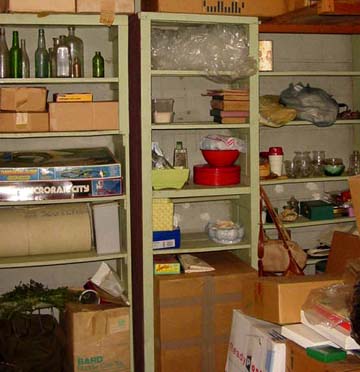 Antiques which should eventually end up in Margaret's antique shop.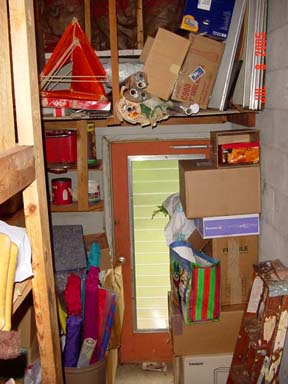 I store my kites here. On the left upper shelf is a red tetrahedron kite kit. Below is a trash can of a couple dozen kites. The door opens onto the back patio.