UPPER HALL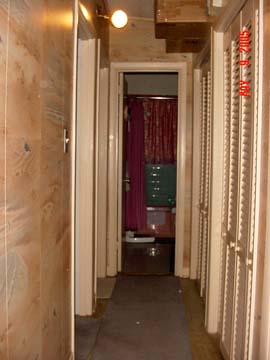 Upper hallway looking into the front bath room.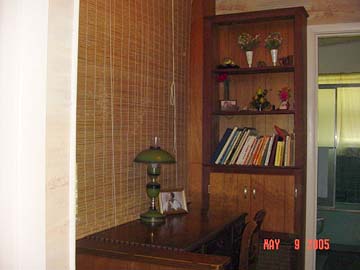 Upper hall, my desk, bookcase, and view into the master bath.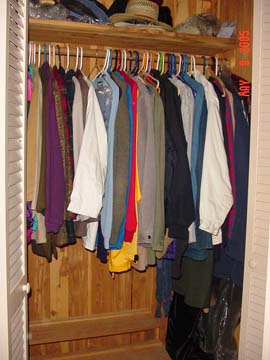 Closet in the upper hall, one of three. It is lined with cedar planking which has long since lost it's aroma. It is filled with our coats, jackets, and my hats and gloves.