Party Friends
Here are pictures of many of the people that we like to party with.
Barbara and C B Stokes at an Elks Club Luau.
Phyllis and Wyatt Murphy at the same Luau. They are one of the very few couples in our acquaintance still enjoying a first marriage.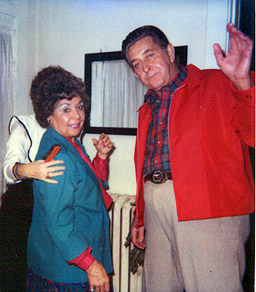 Margaret and Bubba Weeks at a party at my home in Lynchburg, before we moved. He was a steam locomotive engineer and had served in France during WWII in that capacity. He can tell tales of how he was supposedly a non-combatant but underwent German attacks anyway.
Sylvia and Robert Peak at a Moose Lodge dance. She is my sister