Souvenirs From Alpha and Hunter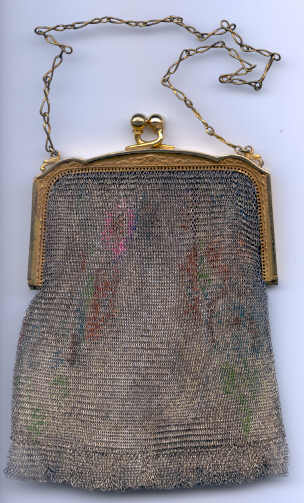 This wire mesh evening bag was owned by Margaret's mother Alpha. It is about actual size. There seems to have been a design in color on the bag. Wire mesh ladies bags are now collector's items.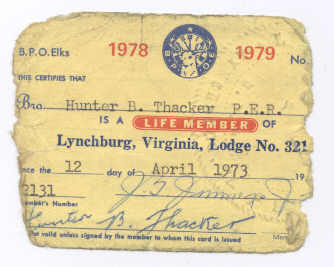 Margaret's father Hunter Thacker was a life member of the Lynchburg Elks Lodge. P. E. R. is for Past Exalted Ruler.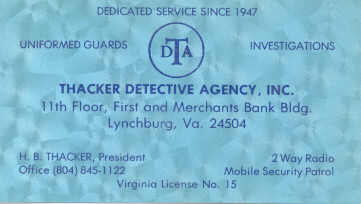 This fancy business card shows that Hunter Thacker has been in the private detective business since 1947, and has continued at least until ZIP codes came into effect. Tell me, when did ZIP codes start?