BEEF STEW
Neighbor Sally Frasier cooked some beef stew about Feb 18 and we got some to try.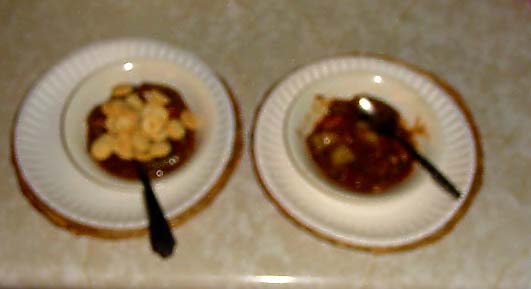 Two helpings of the Stew. I like oyster crackers in my stew.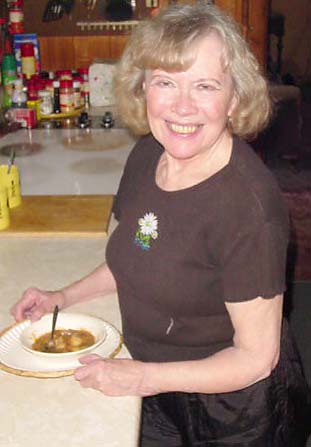 Margaret enjoyed the beef stew.
Here is a guess at the recipe from what I can see and taste.
Corn, green peas, green beans, onion, baby carrots, baby redskin potatoes, beef, and brown gravy; and seasonings. Maybe I will get the recipe sometime.
Here is the recipe from Sally:
Beef Stew
Add the following to a crock pot and cook as long as you want-
Browned beef cubes
small potatoes or larger cut up
carrots
cut up onion
couple garlic cloves cut up
green beans
packet of beef stew mix-mixed with 2 cups water
red wine add a little here and there
A 1 sauce
sometimes corn and sometimes celery
pepper, salt, parsley, and other things depending on mood.
Its different each time it is made!