CHICKEN SALAD
Margaret is doing a little food preparation now in February 2005.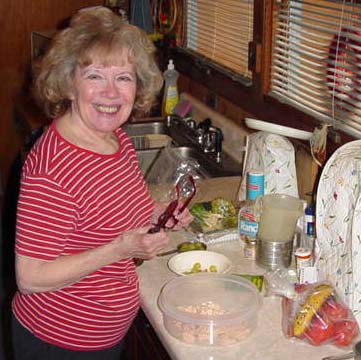 Margaret is halving grapes.
This is the finished chicken salad in a refrigerator bowl.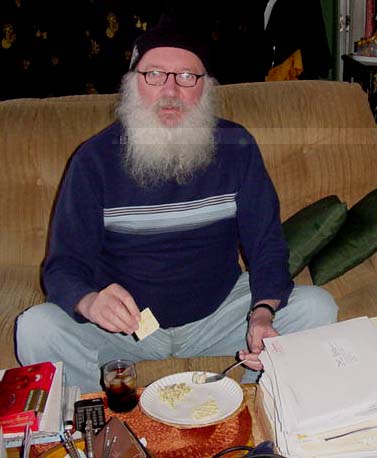 Here I am in our TV room eating the chicken salad with saltine crackers. My drink is Sweet Potato Pie, the recipe is on another page in this section.
Here is the recipe which Margaret found in a magazine advertisement:
1 cup cubed chicken, we used canned chicken breast
1/2 cup grape halves, we used seedless white grapes
1/4 cups each of chopped celery and scallions
1/8 cup chopped nuts, we used pecans
The salad dressing was 1/2 tsp mustard and 1/4 cup ranch dressing. We added a little salt and pepper when we ate it with saltine crackers.