GRAPE FRUIT JUICE COCKTAIL
This drink is good as the first drink of the day.
The recipe is simple:
one part 80 proof vodka
one part ruby red grapefruit juice cocktail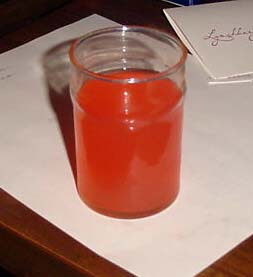 I don't use any ice since the juice is at refrigerator temperature. The juice is about 5% grapefruit juice and contains sweeteners and water. The drink is about the same color as the original juice, so that family members will think you are drinking juice.