MEALS ON WHEELS
We have been getting 'Meals on Wheels' for over a year. The meal gets delivered by volunteers between 11:30 AM and 1:00 PM, Monday through Friday. Here are some of the meals.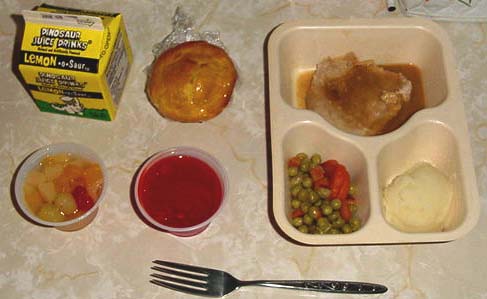 I can't remember what the meat is, maybe boneless chicken breast with gravy. Included are a scoop of mashed potatoes, and a peas and carrots mixture. The side dishes are a corn muffin, fruit cocktail, Jell-O, and lemon drink.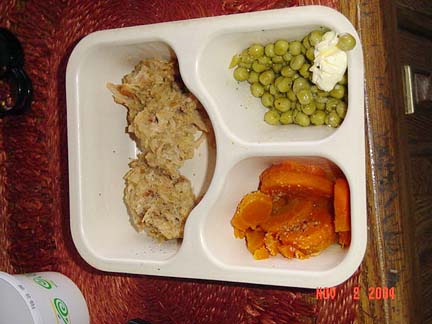 Another meal that I can't remember what the meat is from the picture. There are sweet potatoes and green peas to which I have added some margarine.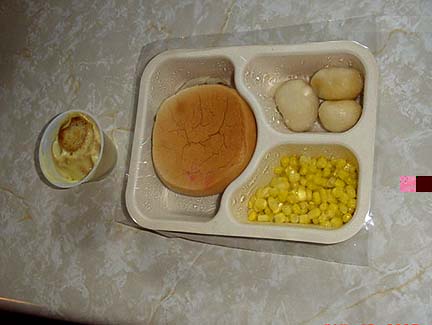 One of my favorite meals is hamburger on a bun. A container with lettuce and pickle is usually included. We have to add Mayonnaise and other dressings such as tomato and onion. This meal includes baby boiled potatoes, corn, and banana pudding. I separate the hamburger from the bun, toast the bun to dry it out, and microwave the hamburger with a slice of cheese. The packaging will cause crisp items, like French fries or a toasted bun, to be soggy.