NEIGHBOR CHIP GAVE US SOME BELL PEPPERS FROM HIS GARDEN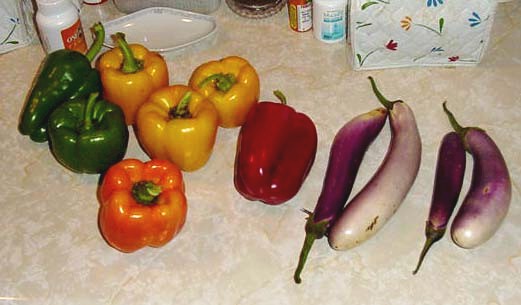 Green, red, orange, and yellow bell peppers; plus some different small egg plants. Thanks Chip.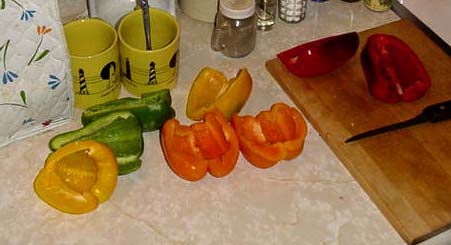 I have cut and cleaned the peppers ready for stuffing.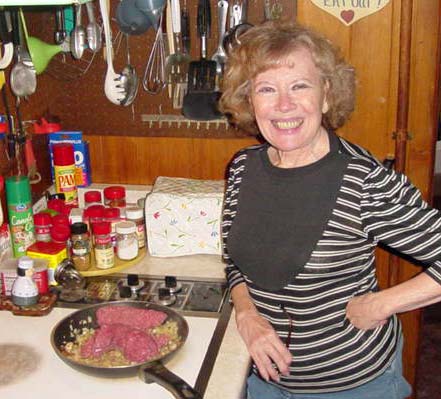 Margaret watches as I sauté the onion, eggplant, and hamburger stuffing. First sauté the chopped onions and diced egg plant in olive oil. Season with salt and pepper. Then add the hamburger and break it up well as it browns. Stuff each half pepper full of the cooked stuffing mixture.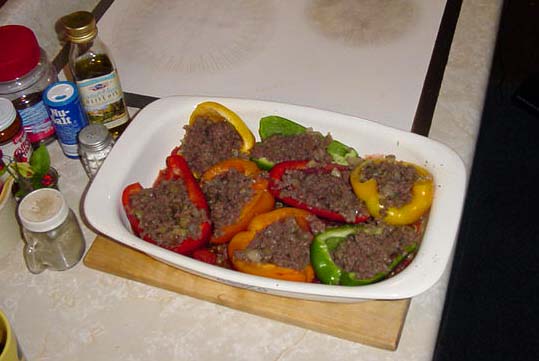 The stuffed peppers have been baked and are ready to eat. They were baked at about 400 degrees until the peppers had softened and the stuffing was beginning to brown. We enjoyed them. There were enough left over for another meal.