Eighth Street Steps (page 2)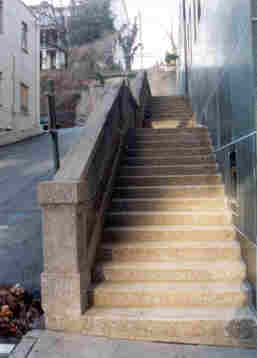 The Eighth Street steps start on Church and lead up beside the Allied Arts Building.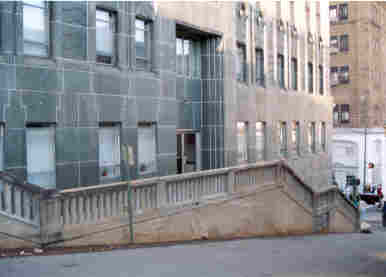 The lower part of Eighth Street is paved and leads up to a parking lot. The lower floors of the building are faced with greenstone. This stone was mined in Lynchburg and very few other places. It would take a high polish and was used for decorative and utilitarian purposes. I have a greenstone walk leading to my front door.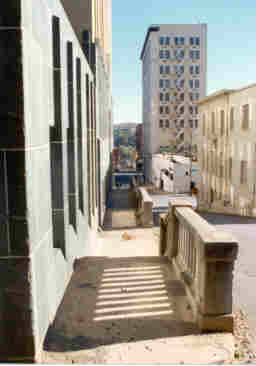 From the top of the lower flights we see the First and Merchants Bank building in the background. This is where the offices of Thacker Detective Agency were located.