FRONT BED ROOM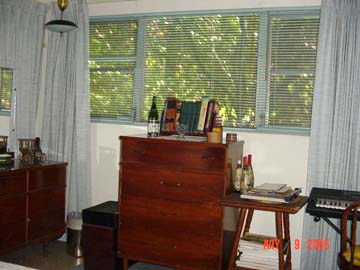 The picture window looks out to the roadway, obscured by trees.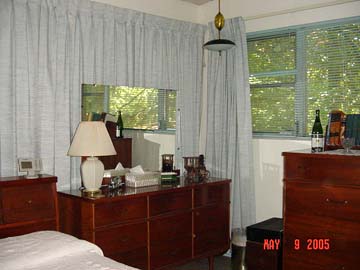 The dresser reflects the window light.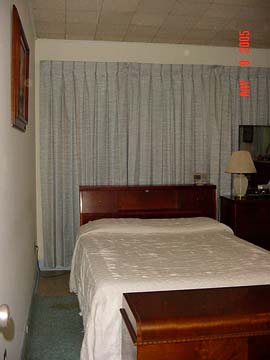 \
Margaret's cedar chest sits at the foot of the bed. Cedar chests are becoming hard to buy.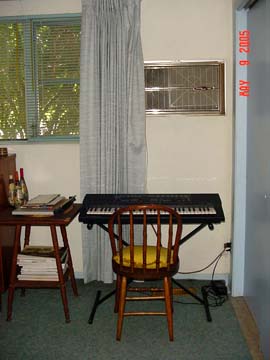 I have a synthesizer in this bedroom. I sleep here often and will play myself to near sleep.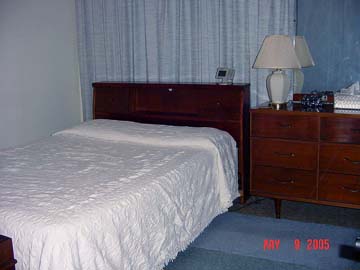 The color theme of the bedroom is blue and white.