TV ROOM
The original house plans called for a large open porch opening from the LR/DR and looking out on the lake. This was enclosed with jalousie windows and a heating vent was provided. We use half as a TV room and half as a storage area for my sea shell collection.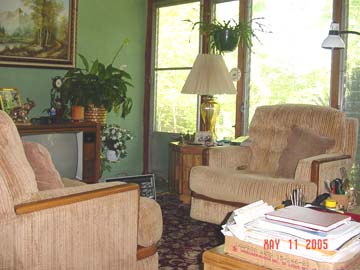 Margaret sits in the right chair to watch TV. We have silk plants and live plants in this room.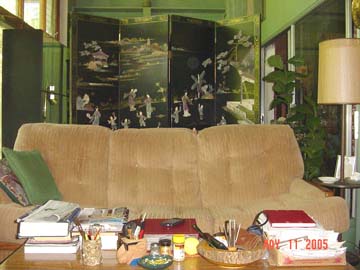 I sit on the sofa to watch TV. The room is divided by an oriental panal with many scenes on it.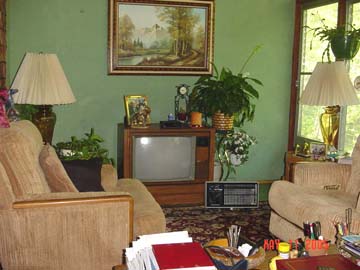 Notice the electric heater next to Margaret's chair. She uses it summer and winter.