Bailey Steppe in the Navy 2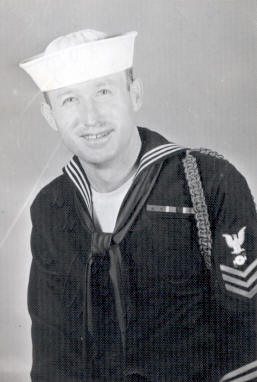 My company commander in boot camp was James Pitts.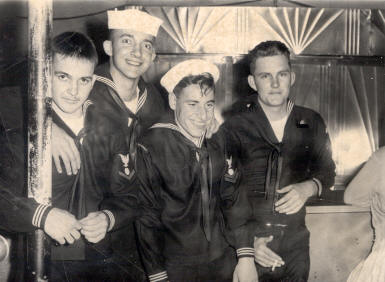 When I finished boot camp I was assigned to the USS Shenandoah, a destroyer tender stationed in Norfolk, Virginia. Here are shipmates Johnson, Steppe, Ferara, and Ott in a Norfolk Bar.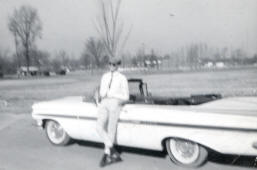 A had a 1959 Chevrolet Impala Convertible. This was taken on a trip to a North Carolina army base to see Ott's brother.
These are Destroyers tied up near the tender Shenandoah.