Trip to California
When my son was stationed at the Twenty Nine Palms Marine base in California we went to visit him.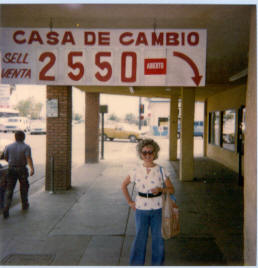 Margaret at the California-Mexico border.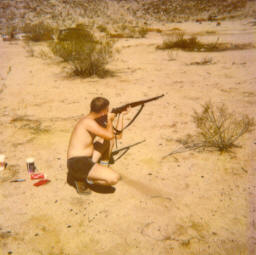 My son and I spent a morning in the desert shooting at sticks and rocks.
A line of fruit trees on the way to Mexico. My son Lewis was stationed in the high desert of southern California, not too far from Mexico.