OUTSIDE VIEWS OF OUR HOUSE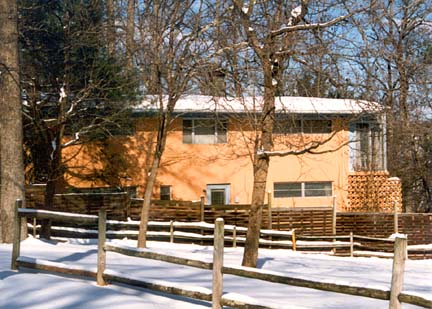 Right side of the house showing the split levels. Upper floor has front bedroom, office with picture window, master bedroom, and patio enclosed with seven jalousie windows. Lower floor has lower bedroom, laundry room with side door, den, and lower porch behind the lattice cinderblocks.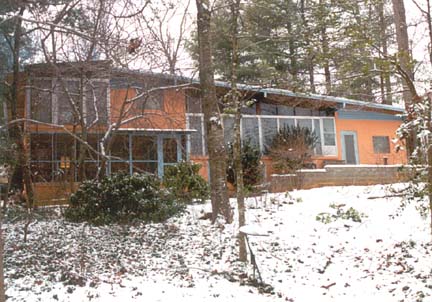 Back view. Upper floor has patio behind the master bedroom, and the master bath window. Lower floor has lower porch off of the den. Split level at right has shell and TV rooms and the storage room with door.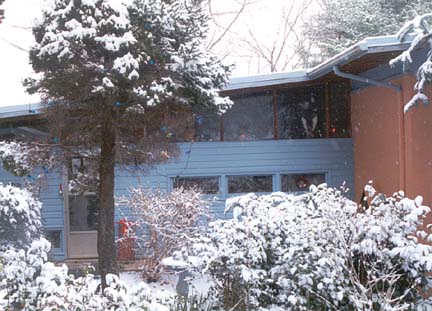 Front view. Main level front door at left to living room, low kitchen windows in the center, and split at right containing the upper and lower levels.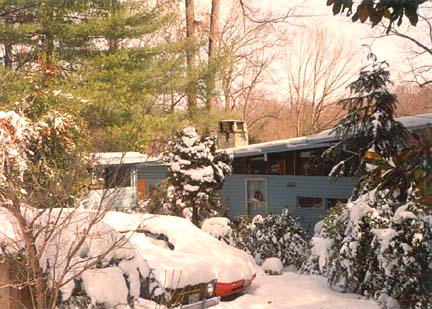 Another view of the front, or road side of the house, the car port is to the left with the pool room behind it (to the left of the chimney.) Most lake homeowners think of the lake side as being the front of the house. We think of the road side as being the front.